LUCID TO THE MOON EVENT!!FRIDAY 14th MAY!! 8 pm EST
5K ENTRY FEE TO THE AIRPORT GROUNDS AND WE WILL HAVE IN HOUSE BOOKIE TAKING YOUR BETS!!!
The night will start at the airport where we will host mass skydiving sessions shortly followed by drag races and ended with the fighting event. The festivities will then move to postal 834 for the after-party with a DJ and backyard brawls where you will be able to place bets with the in house bookie. We look forward to seeing as many people there as possible.
1500 per person for skydiving. We will be flying 15/20 at one time for more fun. (you can purchase parachutes at the airport for 1000)
Get your fastest car to the airstrip and face off against your rivals and their cars to see who will be the fastest in the city (the win comes with bragging rights as having the fastest car in the city UNTIL your beaten)prize money for the winner will be 50k.
so you think you can throw hands?? Well, how about throwing hands while high as a kite on LSD, take on your arch-nemesis in a 1v1 battle to the death but be careful you won't just be fighting the other fighter you will also be fighting the hallucinations good luck!!.(again same as the races the winner will get bragging rights as the champion boxer of lucid city) prize money for the winner will be 50k.will. Decisions are finals and agreed by all the higher up.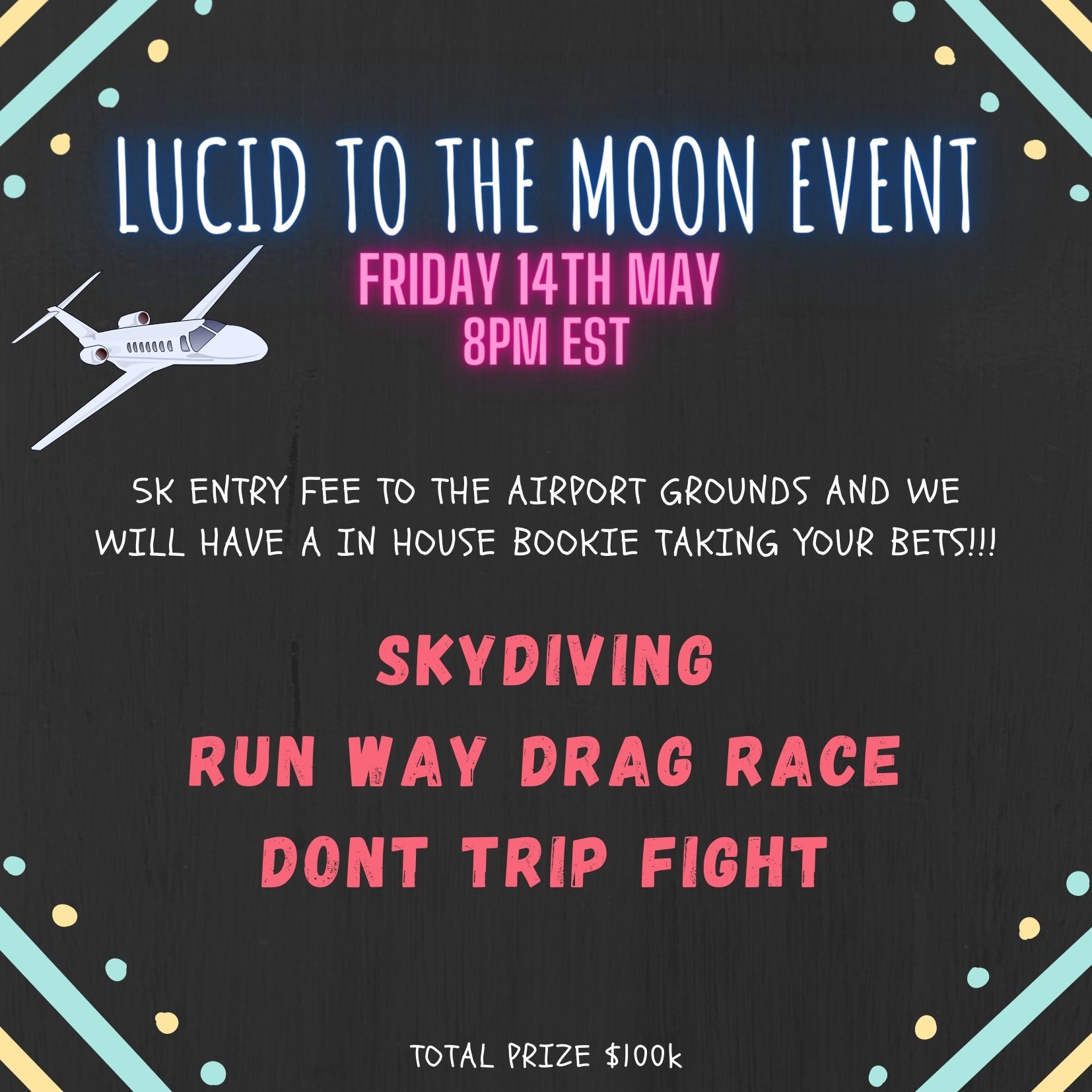 Edited by Tamagochi